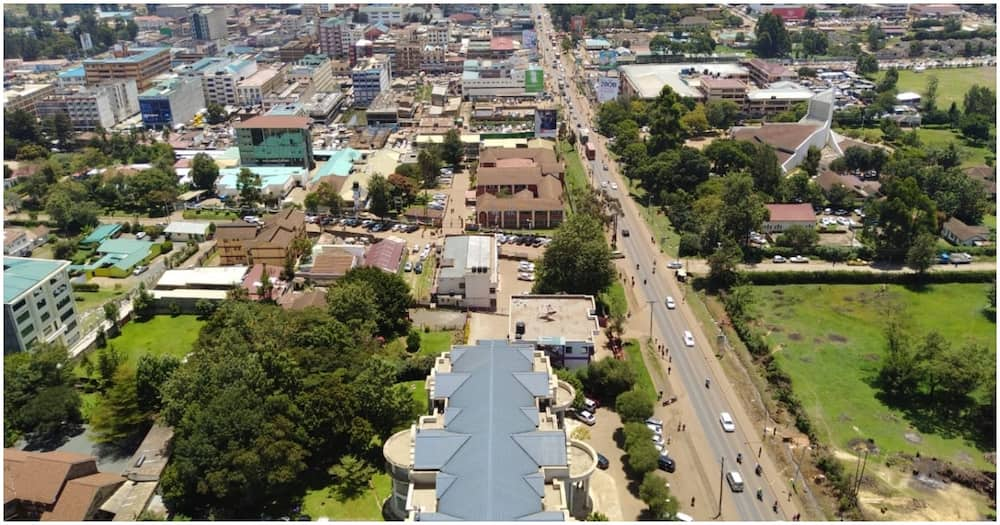 Kenya has four towns with the city status which include Nairobi, Mombasa, Kisumu and Nakuru Eldoret, the headquarters of Uasin Gishu is gearing to be the country's fifth city and is banking on its vibrancy, growing population and business, athletics and tourism might An Urban Areas and Cities ad-hoc committee approved Eldoret Municipality's resolution to be conferred with city status It means if the County Assembly and the senate endorse the report by the ad-hoc committee comprising experts and stakeholders from across board Eldoret will get city charter.
Eldoret, the headquarters of Uasin Gishu county has received a major boost in its step towards being Kenya's fifth city.
Four towns with city status in Kenya Currently Kenya has four urban centres with city status namely; Nairobi, Mombasa, Kisumu and Nakuru, all having been conferred in that order.
Uasin Gishu Governor Jonathan Bii, on Tuesday, April 4, announced that Eldoret's journey towards attaining the city status was just a County Assembly and Senate's approval away.
PAY ATTENTION: Don't miss trending Kenyan news. Follow TUKO.co.ke on Twitter! This is after an ad-hoc committee constituted as required under the Urban Areas and Cities Act, No 13 of 2011, gave a resounding yes to the resolution by Eldoret's Municipality's application for a city status through the County Executive Committee.
Committee vets Eldoret's suitability to become city "My office approved the request of the board and in May 2022, in accordance with Section 8(3) of Urban Areas and Cities Act, No. 13 of 2011, constituted an ad hoc committee to consider the recommendation and advise accordingly," Bii stated in a statement to stakeholders and the public.
The ad-hoc committee comprises representatives from the Institute of Surveyors of Kenya, Kenya Institute of Planners, Architectural Association of Kenya, Law Society of Kenya, Association of Urban Areas and Cities, Institute of Certified Public Accountants of Kenya and the business community under the Kenya National Chamber of Commerce and Industry (KNCCI) Eldoret Chapter.
The representatives above were nominated to be part of the process after being vetted and found to be of required moral standing.
Public participation in making Eldoret Kenya's fifth city In determining whether Eldoret was eligible for the city status it so desired, the committee engaged locally and beyond through learning tours, held meetings with the governor and other county departments. Committee members also had sessions with relevant national government departments and other key service providers like Eldoret Water and Sanitation Company, higher learning institutions, Jua Kali sector members, representatives from ICT and infrastructure departments, transport, private sectors and business fraternity.
Bii affirmed that women, youths, Persons with Disability (PWDs), neighbouring residents' associations, Members of County Assembly and their National Assembly counterparts were all given an opportunity to give their input. Committee approves Eldoret's suitability to attain city status "In short, everyone was heard and a verdict was returned. A resounding Yes for the City of Eldoret- The City of Champions. I would like to extend my gratitude to all stakeholders who participated in this process and provided their valuable insights," the governor announced.
He attributed the town's consideration for a city status to its vibrancy and rapid growth that has subsequently seen an increasing population. Remaining procedures to make Eldoret Kenya's fifth city "It is now time for us to take the next step and become a city. I am committed to making this transition as smooth as possible, and I will work closely with all stakeholders to ensure that Eldoret becomes a successful and thriving city," Bii committed.
He explained that the committee's approval means that the recommendations will be forwarded to the County Assembly for approval and expressed confidence that the legislators would endorse the move. "After the County Assembly's approval the clerk shall transmit the resolution to the senate for consideration. I am confident that the senate will move with speed and approve the recommendation. We all look forward then to receiving a City Charter from the president of the Republic of Kenya before the end of this year," Bii assured.