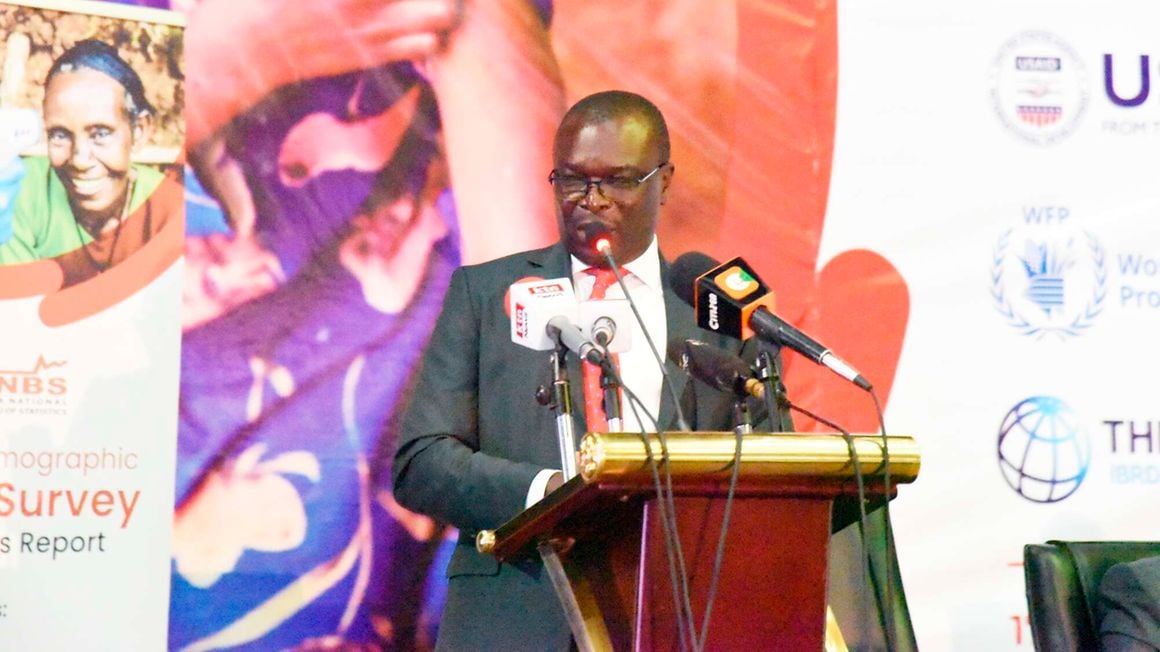 Kenya's economic output last year slowed more than earlier estimated amid a biting drought which hit farming and a jump in prices that constrained consumption.

The economic growth decelerated to 4.8 percent in the year ended December from a revised 7.6 percent in 2021, the Kenya National Bureau of Statistics (KNBS) data shows.
This was the slowest growth — excluding the 2020 pandemic year —since 2017 when the economy expanded by 3.8 percent.
The softening in the economy was faster than previous estimates.
For example, the Central Bank of Kenya (CBK) had estimated a 5.6 percent growth, while a consensus from 15 world-leading banks, consultancies and think tanks had put last year's growth at about 5.2 percent.
Excluding the pandemic year, the rate of the year-on-year slowdown in the real gross domestic product (GDP) — a measure of national economic output adjusted for inflation — was the biggest since 2011 when growth eased to 5.1 percent from 8.1 percent the year before.
"Most of the sectors of the economy posted decelerated growths mainly due to the significantly high growths attained in 2021 that signified recovery from the economic downturn in 2020," KNBS said in the Economic Survey report released on Wednesday.
"During the period under review, all economic activities registered positive growths except Agriculture, Forestry and Fishing, which contracted by 1.6 percent."
Kenya endured the worst drought in four decades, the biggest jump in prices of basic commodities in five years and a sustained slide in the value of the shilling against major international currencies in a net import economy.
Agricultural output, the country's mainstay economic activity, slid for the second year in a row because of prolonged dry weather and the high cost of inputs, while runaway inflation and a weakening shilling eroded consumers' purchasing power and reduced demand for goods and services.
The economic data showed farming activities — which accounted for 21.2 percent of Kenya's GDP— shrank at a deeper rate of 1.6 percent compared with 0.4 percent in 2021.
"Low production of key food crops such as maize, potatoes, and vegetables was evident from the significantly high prices observed in 2022," the KNBS wrote.
The expansion in economic activity was further dragged by elevated inflation — a gauge for growth in the cost of living over 12 months — which averaged 7.64 percent in 2022 compared with 6.11 percent in the prior year.
The average price growth, the highest since 8.01 percent in 2017, was majorly driven by the increased cost of food and fuel which followed Russia's brutal invasion of Ukraine, exacerbating disruptions in global supply chains which were yet to recover from Covid-19 lockdowns.
Growth in output for the manufacturing sector, which was hardest hit by persistent global supply chain disruptions and difficulties accessing adequate dollars to pay suppliers abroad, slowed sharply to 2.7 percent from 7.3 percent a year earlier.
Other key sectors which posted a slower growth include construction to 4.1 percent from 6.7 percent, transportation and storage (5.6 from 7.4 percent), accommodation and food service (26.2 from 52.6 percent) and electricity supply (4.9 from 5.3 percent).
Sectors which recorded a faster year-on-year expansion include financial and insurance services at 12.8 percent compared with 11.5 percent and ICT (9.9 percent from 6.1 percent).