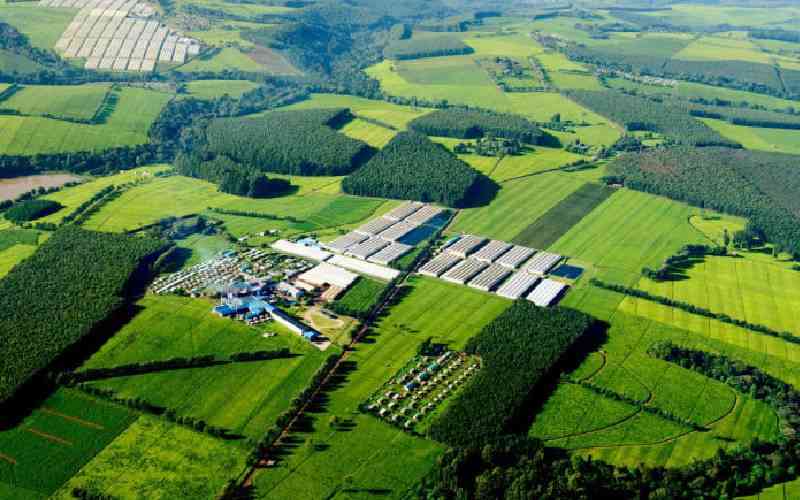 James Finlay Limited has bowed out of the Kenyan market in a deal that will see a Sri Lankan Company carry on its operations.

Browns Investments PLC, a tea-producing company in Sri Lanka has entered into an agreement to purchase James Finlay Limited, making this the company's first investment in Kenya.
Browns Investments, in a press release, said the company will continue to operate James Finlay Kenya as a leading global supplier of Kenyan tea.
The purchase will be completed in the next few months and will include all parts of James Finlay Kenya Ltd except the Saosa tea extraction facility, which will remain under Finlays' ownership and will continue to source leaf tea, timber, and other services directly from James Finlay Kenya.
"We're proud to be moving a business with such a proud heritage into a new phase of sustainable growth," said Kamantha Amarasekera, Director of Browns Investments PLC.
"James Finlay Kenya is an incredible business powered by an incredible community and it has an exciting future. We warmly welcome all members of the James Finlay Kenya team into the Browns family," he added.
James Woodrow, Group Managing Director of Finlays said they undertook a rigorous process when identifying a buyer for the company. Woodrow said their unwavering focus to support local people saw them settle for the Browns.
According to the statement, Browns Investments was selected by Finlays as the preferred buyer because of its strong legacy of guiding tea estates to continued growth, and also its focus on doing so sustainably while supporting its workforce and local communities. In December 2021, Browns acquired Finlays' Sri Lankan tea estate business.
"We undertook a rigorous process when identifying a buyer for the unique business that is James Finlay Kenya prioritising what was best for James Finlay Kenya and its community.
"Having seen first-hand Browns' unwavering focus on supporting local people and their communities to thrive when acquiring Finlays Sri Lankan tea estates business in 2021, we have no doubt that Browns is the ideal strategic investor for JFK," said Woodrow.
Browns Investment in the statement said the operations of James Finlay Kenya continue as usual while the sale process is concluded. They added that on completion of the sale, they intend to continue to run the business as it has been operated until now, as a leading global supplier of Kenyan tea, under a new name.
"There will be no change in the employment arrangements for current employees of James Finlay Kenya," stated the company.
The statement reveals that as part of the sale agreement, Browns and Finlays have mutually agreed to acknowledge the long-standing support of the local community by selling 15 per cent of shares in James Finlay Kenya to a locally owned co-operative identified jointly and are currently in discussion.
In 2012, James Finlays sold 10 per cent of its operations to Kipsigis Highland Co-operative Society which now has 70,000 direct and indirect shareholders across Kericho and Bomet counties.
Browns Investment is a strategic investor with extensive experience in operating large tea estate businesses. The company is a highly successful diversified conglomerate and part of the LOLC Holdings PLC group of companies.
Headquartered in Sri Lanka, Browns is one of the largest and most profitable listed corporations in South Asia and has a proud heritage of operating plantation businesses.
The firm owns Maturata Plantations, Hapugastenne Plantations PLC and Udapussellawa Plantations PLC, and is one of the largest tea-producing companies in Sri Lanka consisting of 49 individual estates that stretch across an area of over 30,000 hectares and employs over 10,000 staff.